Our Planners
Our planners are dedicated to providing you with the best possible strategies and advice to suit your particular circumstances. Below is a short biography for each together with their contact telephone number. For further contact details please see our "Contact Us" page.
---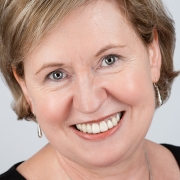 Phil Stafford, Director
Tel.
+44 (0) 1992 501601,
Email.
pmsstaffordwealth.co.uk
Phil's early career was in banking, including the trustee department of a major bank. She is a Certified Financial Planner and has approximately 145 clients, made up mainly of young professionals and pre and post-retired professionals. Phil also provides financial support to the recently bereaved or widowed. A specialist area is advising trustees and powers of attorney, many acting for trusts that were created as a result of successful medical negligence claims, and serve to support the special requirements of the beneficiaries. Phil is also qualified to advise on long term care and works closely with other professionals in this specialist area.
Phil has served on the boards of the Financial Services National Training Organisation (FSNTO) and the Financial Services Skills Council (FSSC). She was a member of the Qualifications and Curriculum Authority's Financial Services Training and Advisory Group; the FSSC's Standards and Accreditation Committee, and the Small Business Practitioner Panel of the Personal Investment Authority. Phil was president of Hertfordshire-based Business Women's Network and has acted as a mentor for the University of Hertfordshire Women's Entrepreneurs Postgraduate course. Phil currently serves as a non-executive director of Riversmead Housing Association, based in Hertford. Phil also acts as a mentor for other financial planners using the Prestwood financial planning software.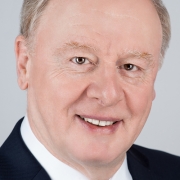 Mike Stafford, Director
Tel.
+44 (0) 1992 501601,
Email.
masstaffordwealth.co.uk
Mike started his financial services career as a representative for a life insurance company. Several moves and promotions led to branch manager status in a London West End branch. The experience gained led to a desire to take a more client focused approach, best achieved through direct and regular client contact. He is a Certified Financial Planner and a Chartered Marketer. Mike has approximately 85 clients made up of small company directors, family trusts, and retired professionals. Mike has served on the board of the Institute of Financial Planning and has won several awards in the annual 'Financial Planner of the Year' competition.